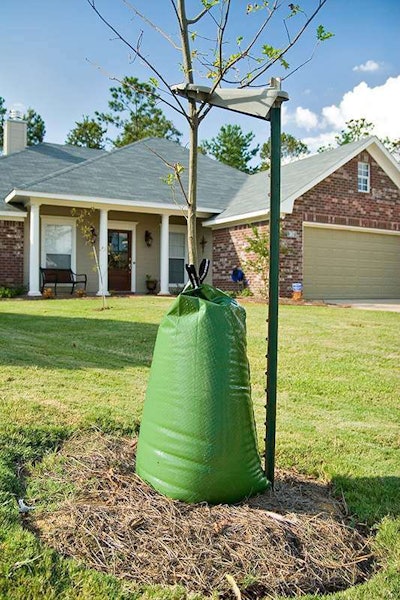 To help with springtime plantings, Forestry Suppliers has provided the Treegator.
The Treegator can reduce watering frequency by 50 percent and helps reduce transplant shock.
Made from reinforced, UV treated, 10 mil. polyethylene, the Treegator fits around the tree trunk.
Landscapers can fill to the desired level and let the water drip.
One Treegator holds approximately 20 gallons of water and drips six to 10 hours with two holes open. More than one Treegator can be used by zipping bags together.
One bag fits trees between 1- to 4-inches in diameter. Two bags fit trees 5- to 12-inches in diameter. The Treegator includes nylon zippers, polypro straps and heat sealed edges.