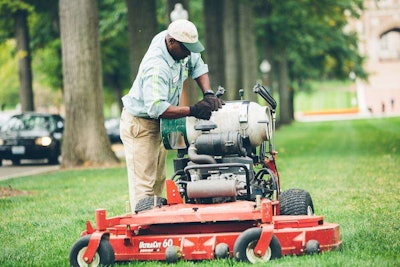 To help landscapers understand the move from gasoline to propane, Exmark has published a propane mower white paper.
The paper, "Transitioning Mower Fleets to Propane" is designed to help landscape maintenance professionals understand the considerations related to a move from gasoline to propane and make decisions that will offer the best potential for long-term cost savings.
The paper offers the background on propane-fueled equipment, explores trends and economic factors in the marketplace and details options that exist for landscapers making a switch to propane.
The white paper includes perspectives from landscape professionals who use propane mowers, as well as discusses the progression of propane engine technology from the converted gasoline engines to the OEM-engineered commercial propane engines.