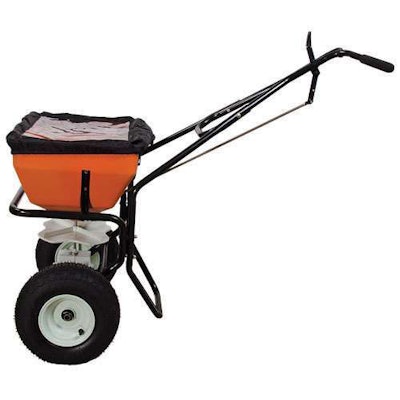 If you want to add a free spreader to your equipment trailer, enter to win TLC's Editor's Picks Giveaway — but do it now. The contest ends tonight.
A.M. Leonard's 70-pound spreader — which has a powder-coated, stainless-steel frame and 13-inch tires — is specifically designed to handle everyday use by professional landscapers. And it could be yours if you enter the giveaway.
Even if you don't win the spreader, you could win another prize soon. We'll be launching a new giveaway next week. So, stay tuned to see what you could take home then.
Is there another product or machine you would like to win? Let us know your dream giveaway prize, and you might see it on our site soon.