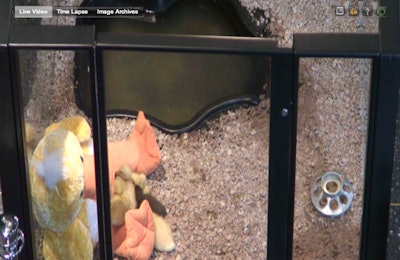 Officials at the John Deere Pavilion are getting in the spring spirit.
The Pavilion recently had dozens of ducklings hatch as part of the April Kid's Craft Day.
Visitors were able to see ducks hatching and watch them play in the pond and playground.
A webcam is also available with a time lapse of the hatching, as well as a live stream of the ducklings.
The ducklings will be on site until April 21, and children can also make their own duck hat.
"Historically, this has been one of our best attended Kid's Craft events," says Kristen Veto, assistant manager of the John Deere Pavilion. "Not only are they incredibly cute to see, but it is a fantastic educational opportunity for children to watch the process as it happens. It's not something you get to see everyday."