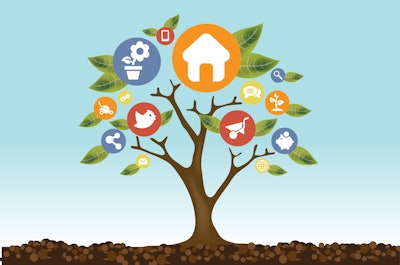 Marketing tips, pitfalls to avoid and ways to reach your expansion goals
For a plant to thrive, it needs a good environment, the proper nutrients, regular pruning and plenty of room to grow.
Why should a landscape business be any different?
"Growing your business is just like growing a seed," says Steven Cohen, landscape-snow industry consultant with GreenMark Consulting Group in Richmond, Virginia. "It must be cultivated carefully using good business knowledge and intuition, careful planning, organized systems, use of proper tools, continuous evaluation and dedication to deal with the ebbs and flows that go with being a business owner."
So when a landscaper is ready to start expanding his company, does he know where to start?
Here are tips, problems to watch out for and advice from the experts on how to grow a blossoming business.
1. Digging in
Before figuring out what methods they'll use to expand, owners first need to pick a goal they want to reach.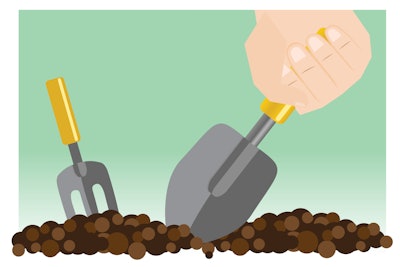 "One of the biggest challenges we have as landscape professionals is truly understanding the growth process and then, thereafter, planning the growth process," Cohen says. "We often allow our competitive market to grow our business versus the business owner implementing his own sound growth strategy."
When planning, they need to make sure to set realistic goals and weigh the risk and rewards of each. Popular numbers to track are revenue growth (business volume) and profit, but landscapers should remember to keep their companies' capacities in mind when choosing numbers.
"Failing to set realistic goals by being either too conservative or overly ambitious can have disastrous results on your company," he says.
After creating a growth plan, it's important to continually review it to make sure it's still aligned with the company's objectives. Plans and priorities can change, which is something Andrea Wilson Mueller – owner of Inside Out Design in Frankfort, Kentucky, and the TLC's 2014 Landscaper of the Year – found out.
With a goal of a 10-percent growth every year, Inside Out Design has actually experienced closer to 15 to 18 percent. They originally wanted to become a $1 million company, but Mueller said she and her husband, Michael, realized they needed to put the quality of growth above the quantity.
"We want quality workmanship and projects that are in keeping with our mission instead of focusing on money," Mueller says. "Part of our process is to make sure we are running as efficiently as we can so that we are still profitable and so our employees are paid enough and our projects are a good value for the customer."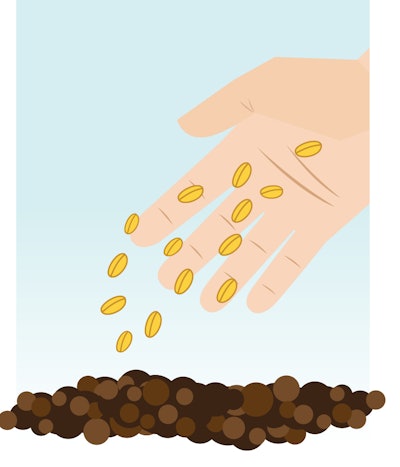 2. Spread seeds
To market her design/build company, Mueller uses a variety of low-cost tools: wrapping all of the trucks, putting their logo and contact information on shovels they leave in clients' yards, posting regularly on social media sites, sending newsletters with useful landscape information and networking within the community.
Once marketing plans are in place, she suggests tracking each to see which one is bringing in the most return. Whenever a potential client reaches out to them, whether by phone or online, they ask them how they heard about their business.
"It's important to know how they know about us, otherwise, marketing dollars are wasted," Mueller says.
3. Grow network
With goals and marketing strategies set, it's important for landscape business owners to focus on their clients, which are a vital component of their companies' success.
Forming good relationships with customers can lead to recommendations to their friends – something that is a must for businesses. "Do what you say you are going to and follow through," she continues. "If a customer isn't happy, fix it. You want those referrals."
Since clients see crews more regularly than the owners in most cases, it's important employees know how important customer service is, as well.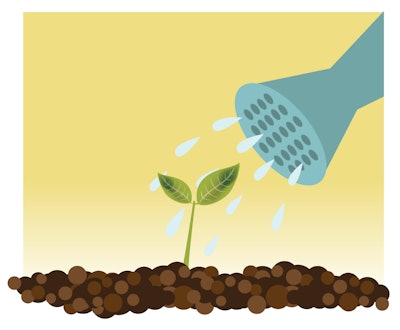 "Explain to them the vision of the company, and make sure they know the mission," Mueller says. "Make sure they know referrals are the biggest way we get business. If you take care of the company – and clients – the company will take care of you."
Owners can even take that a step further once they develop a solid relationship with the client: "Encourage customers to give referrals in subtle ways," Mueller says. "Follow up with existing customers for repeat business and referrals." She sends out e-newsletters to help stay connected with past customers.
While keeping and finding more clients is part of the growing process, that doesn't mean landscapers should say, "yes," to every project that comes their way.
"Not every job is for you," Mueller explains. "We are still trying to learn to say no – it's hard. But focusing on what you are good at is good to grow your business, and the kind of business you want to achieve."
4. Cultivate team
While a landscaper may understand the growth plan inside and out, that doesn't mean his or her employees have bought in.
"This is one of the biggest challenges business owners have," Cohen says. He encourages owners to get their team involved and engaged. "Share with your team where the business has been, where it is now and where you would like it to go. This in essence is your vision. Let them know they can and need to be an integral part of the process."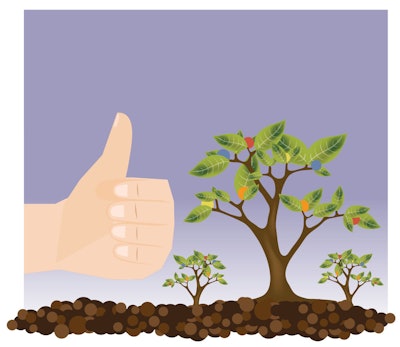 Additionally, owners should share with their employees what the growth rewards are for them: personally, professionally and financially.
"While they may all not be leaders in name, they all have an important part to play," Cohen explains. "Steering a company through change is a big job. If you create ambassadors for the change, you won't be shouldering your vision alone."
Another challenge for a company navigating growth is determining the right time to hire more staff and how much staff do you actually hire, Cohen says.
"The mantra in the landscape industry has been to run 'lean and mean,'" he continues. "By that, I mean maximizing your people resources to get as much done as possible with carrying as little overhead as possible. While this is a great philosophy – and I support it – it also brings challenges of employee burnout and potentially service delivery problems."
So, when should a landscaper add employees to his or her team? If they exceed their operating efficiencies and their business supports it, it's time. "It's your job to make sure you have the right people and the right number of people to keep your company running smoothly," he says.
Not having the right resources in place to manage the growth is a mistake many landscapers make, Cohen says. This includes everything from the right processes and people to having a sufficient cash flow.
"I recommend focusing on your business – not worrying about keeping up with others," Cohen says. "A successful business grows organically by taking small steps versus large strides."
To see an infographic on how landscapers use social media, click here.
Watch a video of how to gain followers for your business's social media page here.
Want more tips? Click here.