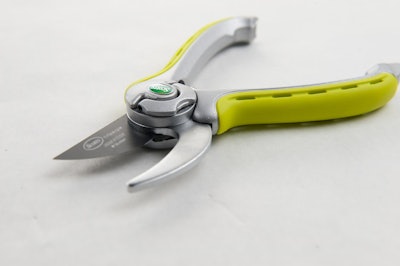 Acme United Corporation and The Scotts Miracle-Gro Company are set to unveil Scotts AirShoc, a co-developed assortment of garden tools.
The two lines of lawn and garden tools will be branded by Scotts and Miracle-Gro and are aimed at lawn care professionals and homeowners.
The lines will be unveiled at the National Hardware Show in Las Vegas on May 6-8 and will include pruners, loppers, hedge shears, snips, floral knives and more.
Through this licensing partnership, Acme will market and sell lawn and garden tools branded Scotts and Miracle-Gro "powered by Clauss."
The tools feature titanium-bonded stainless steel, making them both corrosion resistant and up to five-times harder than untreated stainless steel. Integrated antimicrobial technology helps prevent the growth of bacteria and fungus on both the handles and cutting blades.