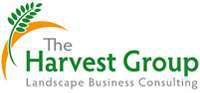 The Harvest Group will partner with Bayer CropScience to offer a business education seminar.
On June 12 from 9 a.m. to 2:30 p.m. at the Avenue of the Arts Wyndham Hotel in Costa Mesa, California, attendees will be able to learn a variety of topics at the seminar, including:
How to Find, Attract and Hire the Right People
10 Ways to Improve Your Marketing and Sales
The Importance of Planning to Ensure Future Success
Simple Proven Ways to Make More Money
Each attendee will receive the Bayer Specticle FLO, a preemergent herbicide. This 18-oz sample is designed for long-season control of grasses and broadleaf weeds in shrub and landscape beds thus reducing costly labor.