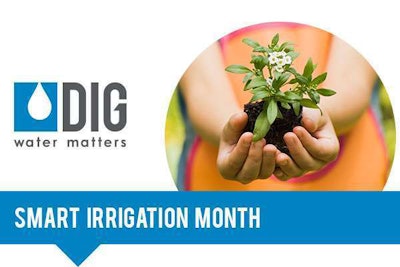 For a second year, DIG has developed a campaign to help celebrate and promote Smart Irrigation Month.
Smart Irrigation month is an Irrigation Association initiative launched every July that helps promote proper water use.
DIG will help raise public awareness about the value of water-use efficiency and help provide sustainable products.
The campaign will aim at professionals, growers and homeowners by combining environmentally sound practices and irrigation solutions at every level.
DIG hopes the campaign will help individuals conserve water year round.