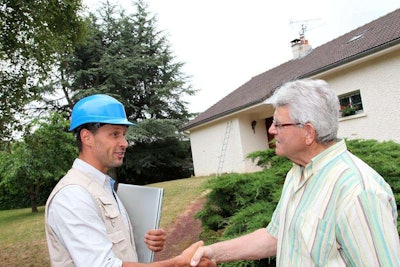 Landscapers try a variety of methods to market to clients.
There are flyers, door hangers, email blasts and more, but have you truly ever put yourself on the other side of the coin?
This is the time of year that landscaper after landscaper is hunting for business, and clients are getting smarter with the power of the internet.
Better Business Bureau has provided a few tips to help clients weed out the scams that landscapers need to know about.
In 2013, the BBB received more than 3,400 complaints against lawn care services, and many of the complaints were about poor workmanship, damage to lawns, failure to honor warranties, and bill and collection issues.
Another problem to be aware of is the act of "ghosting" where landscapers put signs on lawns indicating they did the work and drive off.
What clients are going to expect:
Clients will know what they want: They will know what types of services they are seeking, as well as what products need to be used in the lawn. Additionally, clients will ask for a lawn inspection and estimate. Clients will be wary of any company that quotes a price without seeing the yard first.
Clients will understand the price: Clients will want to know if they are going to pay by the mow or by the week. They'll want to know your policy for rain delays and what is included in the maintenance package. Clients will also want to know who is working in their yard – is it employees or subcontractors?
Clients will search the internet: Do you have a good website? Are you BBB accredited? Clients will search up and down for days on the internet finding that perfect landscaping company. Get your references lined up and join national or state associations to become more credible.
Clients want a thorough contract: Do you have an automatic renewal policy? Do you have a cancellation policy? Be sure to put as much as you can down in writing and have the client sign the contract with a full understanding of all policies.
Clients understand warranties and guarantees: If a service is not performed to a client's liking, you will hear about it. Additionally, that client might have the right to break the contract previously discussed. Clients are going to have a plan of action, so understand they have expectations.
Clients will shop around: Clients are going to get a variety of estimates from three or more landscaping companies in the area. However, the cheapest price is not always the best solution when it comes to attracting new clients. Sometimes clients will be willing to pay a little extra for good quality and service.