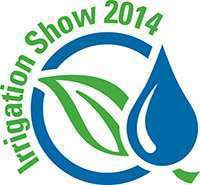 Registration is officially open for the 2014 Irrigation Show & Education Conference.
Slated for Nov. 17-21, the conference will be held in Phoenix, Arizona.
Early-bird registration at a discounted rate will be available until Oct. 17.
The Irrigation Show provides educational classes, technical seminars, new products and networking opportunities for industry professionals.
The general session keynote speaker will be Lowell Catlett, a regents professor in agricultural economics and business and extension economics and dean of the College of Agricultural, Consumer and Environmental Sciences at New Mexico State University.
The show also will feature:
More than 300 exhibitors for irrigation and related products.
Recent market introductions at the new product contest.
Show pavilions hosted by the International Professional Pond Companies Association and American Rainwater Catchment Systems Association.
Networking at the opening night party and Blending Borders, an international reception open for the first time to fully-registered attendees.
Cutting-edge technical sessions on using alternate water sources, conservation programs and landscape water management.
Seminars on fertigation, wiring techniques and new auditing technology.
Seminars for landscape contractors.
Agriculture seminars on water regulations; climate change; and irrigation's role in meeting future demands for food, fuel and fiber.
Half-day International Agriculture Irrigation Summit on global regulations, practices and sustainability initiatives.
More than 15 classes on landscape and golf irrigation basics and advanced techniques.
Pond and waterscape seminars from IPPCA INFO TANZA.
Rainwater harvesting workshops at ARCSA's 2014 Annual Conference.