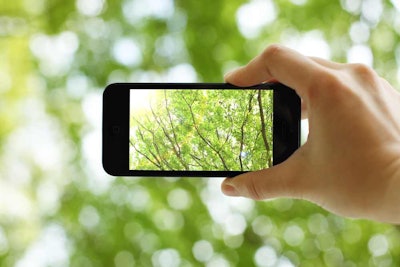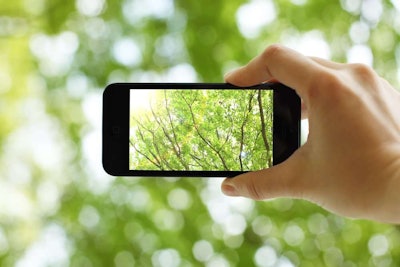 Landscapers use second-generations' knowledge of technology to help grow businesses.
Technology is one of those subjects landscapers frequently discuss at meetings and in groups, but how often do business owners follow through with purchasing equipment?
We've all heard the same phrases repeated over and over again like "Technology changed my business" or "Adding (insert piece of technology here) changed everything."
However, there are so many different types of technology and so many different aspects that can relate to a business, it can be overwhelming.
From apps to software and phones to tablets, there is no one solution for finding the right "technology package" if you will.
However, a few Landscaper of the Year Finalists have discussed a few programs and solutions that work for their businesses.
Jobsite communication
Landscaper of the Year Finalist Claude Kershner III, president of Reef Tropical Pool, Lawn & Construction, took over the company in 1998 and his son, Claude Kershner IV, recently started implementing up-to-date technologies to help the business grow.
Besides using the typical Microsoft Office programs, Kershner helped implement The Service Program.
"I think it has taken our business, especially on the maintenance side, to something a lot easier," Kershner says. "Our crews used to have print out sheets that they did every day, and they would have a physical piece of paper."
However, the company lost the paper and purchased iPhones for every crew leader, which has the application with individual schedules.
"Every time [the maintenance crew] arrives at a property, they pull up a work ticket and fill out that work ticket every time they go there so that there is a digital record of them being there."
In addition to a digital record of the crew being at the site, individuals have the ability to take notes, such as pest issues, irrigation issues or landscaping needs, which is then synced and communicated back to the office.
"We have the ability to immediately – not the day after, not the week after, not whenever we get the paperwork – to immediately task someone out to go fix something," Kershner says. "It's a constant line of digital communication and also means no filing."
Even beyond the ability to use the app, the crew leaders get all of the functionality of having an iPhone.
Crew leaders can communicate and email clients on site, take pictures and videos of new installs or report any issues.
Internal workings
As far as moving inside the office, which sometimes happens very little for landscapers, most have a system to help keep the business end running smoothly.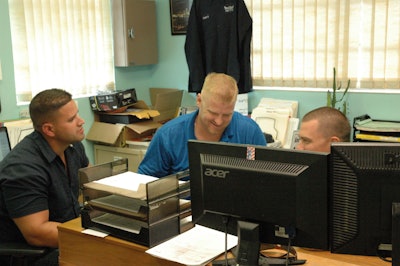 Landscaper of the Year Finalist Ross Bowen has a son, Ben Bowen, who is the landscape manager for the business, Ross NW Watergardens. He too has implemented a great deal of changes to help the business, including making sure he has the ability to communicate and do business with clients on the run.
"We use a cloud-based billing system, which means if I have a half hour where I am stopping for lunch, I can also do a bunch of invoicing," Bowen says. "It also gives our clients the ability to look at their accounts and see what they have paid and what they haven't, which is really nice when someone is confused and behind, especially for maintenance."
Additionally, Bowen also uses email for 90 percent of his communication with customers.
"I'd rather have 90 emails to sell a job than five phone calls or site visits," Bowen says. "Emails I can squeeze in anywhere. Phone call – once you start it, you have no idea how long it's going to last."
Keeping up with clients and communicating are also big for Kershner.
Reef Tropical uses QuickBooks for bidding, quotes for maintenance, landscaping and to also track clients' histories and contact information.
Kershner says he also plans to bring a new technology to the table.
"Sales Force is something that we're planning on installing," Kershner says. "Salesforce is probably the most popular CRM, customer relationship management software, which essentially would be used for our sales and our customer relationships management. We're hiring a consulting company to come in and help us install that sometime soon."
Whether it's inside the office or out on the jobsite, technology can be used in a variety of ways when information is needed at the drop of a hat. There is no perfect package that fits all companies, and it's all about finding the right system that works for your landscaping business.