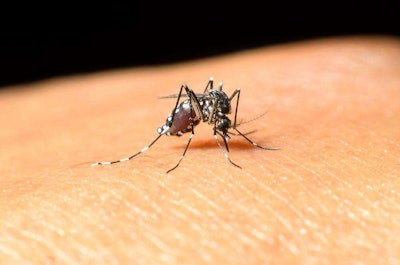 The West Nile Virus is spreading as the first signs for 2014 appear.
The first 2014 case was confirmed when a Pennsylvania man was hospitalized due to the virus and has since recovered. The second case took the life a 75-year-old Louisiana resident.
The Dallas County Health and Human Services confirmed a third human case of West Nile Virus for the season on Monday.
Landscapers need to be on the look out and be using proper protection while working outdoors, especially as more West Nile Virus cases are confirmed.
Landscapers should be using DEET-containing insect repellants and covering exposed skin with lightweight clothing.
State organizations like Pennsylvania's Department of Environmental Protection conduct regular surveillance and control to manage mosquito populations.
The mosquitoes that transmit WNV breed in areas with standing and stagnant water. These areas can include urban catch basins, clogged gutters, discarded tires, poorly maintained swimming pools, flowerpots and other types of plastic containers.
According to the Pennsylvania Department of Health, one out of 150 people infected with WNV will develop a severe illness.
Some of the signs include blindness, disorientation, coma, convulsions, headache, high fever, muscle weakness, neck stiffness, numbness, paralysis, stupor and tremors.
Approximately 20 percent of those infected will have symptoms such as fever, head and body aches, nausea, vomiting and sometimes swollen lymph glands or skin rash on the chest, stomach or back.