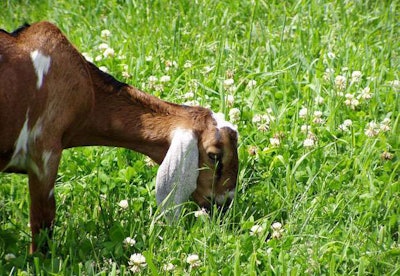 One New Orleans landscaper is taking a new approach to landscaping.
Morgana King, owner of Y'Herd Me? Landscaping Co. has a pack of goats hard at work.
The goats have cleared 5,000 square feet of underbrush, helping clear the way for landscapers with the city's Department of Parks and Parkways to clean up invasive vines hanging from treetops, according to The Washington Times.
This is the first time King's goats have been put to work, and it's also the first time the city of New Orleans has employed goats on public property.
The topic of goats has been popping up all over the landscaping industry as more and more cities test the idea of having goats taking care of the tough stuff.
For instance, one group of goats took care of a fierce infestation of poison ivy in Sandy Hook, New Jersey.
Additionally, Chicago's O'Hare Airport also put approximately 30 goats to work on its 120 acres, including spots along creeks and hills.
Goats have become a popular trend across the country, and it seems some landscapers are taking advantage of the new process.