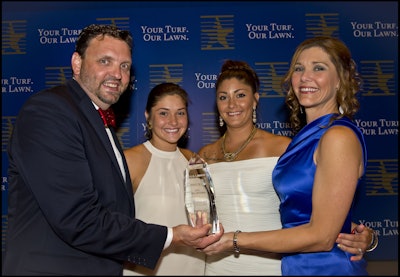 During its three-day U.S. Lawns Annual Conference held at the Gaylord Opryland in Nashville, the Ferguson family was inducted into the U.S. Lawns Hall of Fame.
Steve and Teana Ferguson, husband and wife franchise owners from Hampton Roads, Virginia, accepted the honor.
The Hall of Fame recognizes franchise owners "for outstanding and unselfish contributions to the success and growth of U.S. Lawns."
This recognition is awarded to a franchise business operator who consistently contributes their time, talents and spirit to making their franchise business successful, while also inspiring and leading others to achieve success.