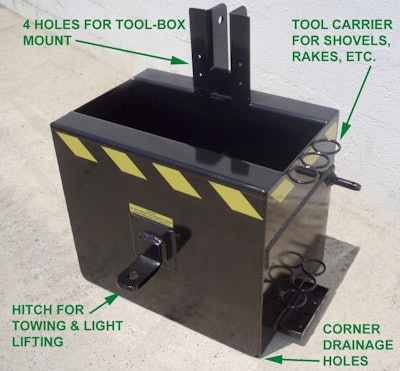 Earth & Turf Products has introduced the Ballast Box for compact tractors.
The Ballast Box fits both quick-hitch systems and category 1 three-point hitches.
The box is 24 inches wide, 20 inches high and 16.5 inches deep.
The overall height to the top link connection is 29 inches.
Featuring a 4.75 cubic foot capacity, the box weighs 125 pounds when empty.
Additionally, the box includes four pre-drilled holes for the installation of a tool box, tool carrier loops to support shovels, rakes and other long-handled tools, weld-on hitch for towing and light lifting and drainage holes in all four corners.