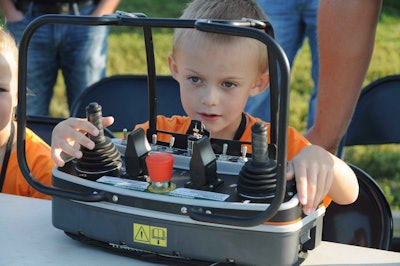 A five-year-old boy fighting a rare blood disorder got to have a few days of pure fun thanks to the Make-A-Wish North Dakota and Make-A-Wish Minnesota.
Connor of Montrose, Minnesota got to witness what goes into building his favorite machines: Bobcat loaders and excavators.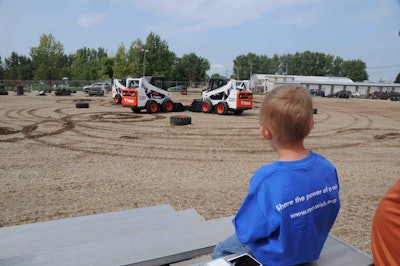 On Aug. 14, Connor got a special send-off ceremony at Farm-Rite dealership, an authorized Bobcat dealer, in Dassel, Minnesota.
Once he reached Fargo, North Dakota, he explored through the city's highlights such as the Children's Museum in Yunker Farm, Scheels and Cherry Berry.
On Monday, Connor received a red-carpet treatment as a limo with a fire truck escort brought him to the Bobcat Company factory in Gwinner.
He spent the morning learning how Bobcat machines are made. After lunch at the factory, Connor spent the rest of the afternoon at Chahinkapa Park Zoo in Wahpeton.
Connor also got to travel to the Bobcat Headquarters and Bootcamp salesperson training in West Fargo.
The day was full of Bootcamp activities and a special tour to see historic Bobcat machinery in Bonanzaville.
When Connor's family was asked why he chose this particular wish, their answer was simple. "Connor loves machinery and is very interested in different parts of machinery," Connor's parents said.
Bobcat Company is a longtime supporter of Make-A-Wish, but this was the first wish the company has helped grant.
"It's quite humbling," says Jeff White, Bobcat Company spokesperson. "To know Connor could have wished for anything, and he chose to be around Bobcat machines and the people who make them — it's very special, and we're thrilled with the opportunity to be involved. That was made clear by all of our employees in Gwinner and West Fargo who wanted to be part of this."