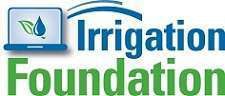 The Irrigation Foundation is accepting nominations and applications for its Irrigation E3 Program.
The E3 Program provides students and faculty with exposure, experience and education in the irrigation industry.
Student and faculty applications are due Friday, Sept. 26.
Students must be nominated by an instructor, and E3 learners should collaborate with their instructors to complete the nomination package.
The instructor must submitted the completed materials:
Completed application
Current student resume
Unofficial college transcript
A selection committee will choose a minimum of eight students to receive all expenses-paid-trips to the 2014 Irrigation Show & Education Conference in Phoenix.
At the show, E3 learners will participate in education classes, industry sessions and networking events.
Irrigation instructors from a U.S. institution of higher learning can also apply to be Irrigation E3 leaders.
The Foundation offers travel assistance grants to help send selected leaders to the Irrigation Show. The application package should include:
Completed application
Travel grant assistance request
Letter of support from a department head
Grants will be distributed based on availability, with preference given to faculty members who are receiving partial assistance from their school.