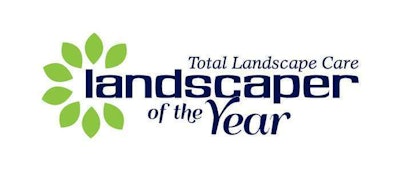 TLC picks its Landscaper of the Year finalists.
After going through all of the applications, calling references, check safety records and doing background checks, the TLC editors have picked the 2015 Landscaper of the Year finalists.
The finalists are from all across the country and offer a variety of services — from maintenance and irrigation to design/build and snow removal. But they all have one thing in common: They have created a successful, thriving business.
RELATED: 4 Things that Make a Landscaper Great
We will be visiting all of the finalists in the next month to hear their stories, learn what has helped them grow their company and see their projects. Then in November, all of the finalists will come together for a cruise with the TLC staff, and we will name one the Landscaper of the Year. All of the landscapers will be featured in the magazine in 2015.
Here are TLC's 12 Landscaper of the Year finalists (in alphabetical order by company name):
Arborscapes Inc.
Nathan Morrison & Jason Tebben
Pineville, North Carolina
Chip-N-Dale's Custom Landscaping
Greg Struhl
Las Vegas, Nevada
Drost Landscape Design
Robert Drost
Petoskey, Michigan
Greenleaf Landscaping & Gardens
Kenneth & Dorene Schuster
Greenleaf, Wisconsin
Kirk's Lawn Care
Kirk Brown
Spring City, Pennsylvania
Lawn Butler
Rudy Larsen
Centerville, Utah
Living Water Irrigation and Landscape LLC
Mark G. Brotton
Santa Fe, New Mexico
Sonoran Oasis Landscaping
Deborah Munoz-Chacon
Tucson, Arizona
T. O'Donnell Landscaping
Tim O'Donnell
West Seneca, New York
TDH Landscaping LLC
Dick and Russell Irvin
Monkton, Maryland
Tom's Outdoor Living
Tom Butchko
Tulsa, Oklahoma
Varsity Landscaping & Grounds LLC
Michael A. Anderson
Roanoke, Virginia
Each year, TLC chooses the 12 best landscapers in the nation for its Landscaper of the Year contest, which is presented by Case Construction Equipment. Read more about this program at totallandscapecare.com/loy. See photos of the 2014 finalists' projects in our Photo Gallery.