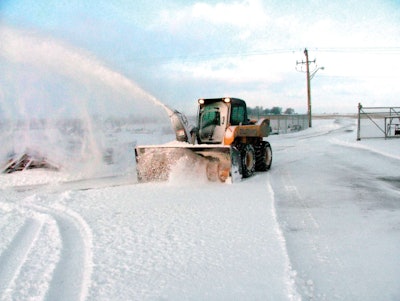 Paladin Attachments has created an attachment that can turn a skid steer into a mini snowplow machine.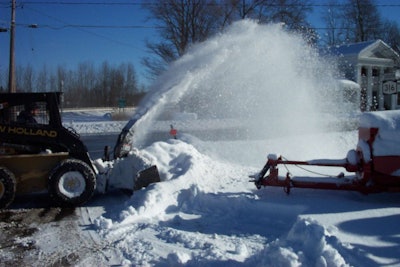 The two-stage hydraulic blower is available in both standard and high-flow models that range between 4 and 8 feet wide, with shroud openings of 25 or 36 inches.
Designed for small to medium snow removal jobs, the blower features an 18-inch auger that cuts as deep as 36 inches and throws snow up to 45 feet away from the clearing surface.
Operators can choose from an electronic or electro/hydraulic powered, poly-lined chute and deflector.
The snow blower has replaceable, hardened edges that can be changed when they become dull.