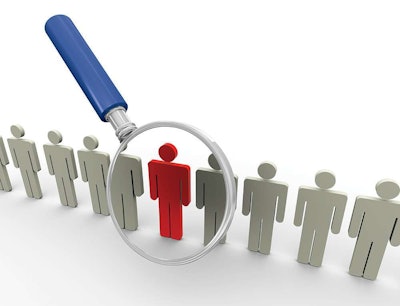 Any smart business-person knows people are the heart of an operation. Employees can make or break you, bring in business or drive it away, and cause your company to thrive and grow or wither and die.
But finding the right employees – and keeping the good ones – isn't the easiest task.
"Unquestionably, employees are our greatest blessing and our greatest challenge all wrapped into one," says Mark Halla, owner of The Mustard Seed Landscaping and Garden Center in Chaska, Minnesota, and a 2014 TLC Landscaper of the Year finalist.
Finding employees that are a good fit for your company is key. Sometimes the person who seems the most qualified for the job isn't necessarily right for the position.
"Like any relationship, it takes a long time to get to know each other," Halla says. "We used to hire based on skill sets, but we learned that was the wrong approach for our company. It's really more about personality and character for us. If they're willing to learn, we can teach them anything."
Whether you are looking to hire seasonal workers or full-time staff, here are eight ways to find, nurture and invest in long-term relationships with your employees.
Ask for referrals
Even in the digital age, word-of-mouth is still a valuable method for hiring.
"We ask our best employees if they have friends who are interested in working for us," says Shayne Newman, president of YardApes in New Milford, Connecticut, and a 2011 TLC Landscaper of the Year Finalist. "We've found that good workers often associate with the same kinds of people we want to hire."
Personal and business associates, professional organizations and job fairs are other sources for referrals.
Get the word out
The wider you cast your net, the more numerous your options.
Place a sign in front of your office. Post an application on your website. Set up a hiring hotline that's displayed on your trucks. Don't neglect social media such as Twitter and Facebook, which typically garner many responses in a short time.
But remember these are all only first steps. You still need to get people in the door for a face-to-face session to weed out -prospects.
Create a formal interview process
After initial contact with potential employees, most businesses conduct a personal interview. Some companies pre-screen via the phone.
"We ask very basic questions such as, 'Do you have a driver's license? Do you have a way to and from work? What kind of experience do you have,'" says Jason Cromley, owner of Hidden Creek Landscaping, Inc. in Columbus, Ohio, and a 2013 TLC Landscaper of the Year Finalist. "Those are key issues to figure out if we should even take the next step with a potential hire."
Next, some companies do one-on-one interviews, while others prefer a panel approach with five or six candidates in the room at once. Mangers or direct line supervisors should be present because they'll be the ones working with these individuals on a daily basis.
"One of the first things we look at is if they even show up to the interview on time," Newman says. "That says a lot about work ethic." Larger companies hire a human resources manager to handle hiring.
If you're on the fence about a hire, some companies offer a working interview, in which a potential employee is taken on for a two-day stint in the field.
"We learn a lot about how someone is going to work out in that time," Cromley says. A background and driving check is also advisable before hiring.
Build a spirit of teamwork
A productive environment evolves from a company culture in which people feel everyone is striving toward a common goal.
"We can't necessarily pay more, but we can make this a place people want to work," Newman says. To encourage team building, Newman offers incentives such as cookouts, fishing trips and visits to the local amusement park when there's been no lost work due to safety issues. Some companies sponsor community service and volunteer projects as a way to pull everyone closer.
Be clear about expectations
A common reason employees don't work out in the long run is that they don't have a good feel about what their jobs entail.
"We have a positional agreement that describes duties on a daily, weekly and monthly basis," Cromley says. "We go over this during employee reviews, which typically occur twice a year, and discuss how well they're fulfilling their duties." Reviews are also a time to discuss goals such as future positions an employee might work toward within the firm.
At The Mustard Seed, an employee's first assignment is to read the company manual, which may take several hours. "We encourage questions. We want them to understand how we operate, as well as what tasks we want them to do," Halla says.
Each day, assignments are posted on a marker board. Regular staff meetings help define and clarify the company's upcoming objectives and projects. "We are direct about what we want, but we tell them it's up to them to follow through. It's up to them to succeed or fail here," Halla says.
Show your appreciation
Acknowledging birthdays and work anniversaries with a gift card to a local business is one way Hidden Creek Landscaping shows people are valued.
At YardApes, Newman's employees vote for the employee of the month, with the winner receiving a gift card and having his or her photo posted in the shop.
But their efforts don't have to be a huge investment. "Treat employees as your most important asset," Halla says. "It's the simple things like saying hello. Know your people's names. Thank them for doing a good job, and encourage them for what they're doing right."
Encourage learning
Most owners realize employees who keep learning gain a profound sense of accomplishment and pride in their work, which can aid with retention.
For example, YardApes employees who keep improving their skills by earning certification through NALP are rewarded with small pay raises, Newman says. For each training module they complete, they might get a 10-cent raise per hour. When they complete a certification exam, they may get a dollar more per hour.
Trust your gut
Sometimes you have to go with your intuition when it comes to hiring. "A person's nature matters to me," Halla says. "I ask people to tell me what they know about themselves, and you can often learn a lot from their answers. I may hire them even if they don't have a lot of experience in this industry. The bottom line is that character and work ethic aren't really things you can teach. But if they possess those traits, we can train them in anything else they need to know."