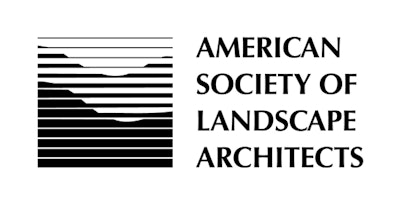 The American Society of Landscape Architects has announced its winners of the 2014 Professional Awards and Student Awards.
The awards recognize public, commercial, residential, institutional, planning, communications and research projects. The awards will be presented at the ASLA Annual Meeting and Expo in Denver on Nov. 24 at the Colorado Convention Center.
ASLA will present 34 professional awards selected from more than 600 entries.
General Design Category
Award of Excellence
Bill & Melinda Gates Foundation Campus, Seattle
by Gustafson Guthrie Nichol for the Bill & Melinda Gates Foundation
Honor Awards
Slow Down: Liupanshui Minghu Wetland Park, Liupanshui, Ghizhou Province, China
by Turenscape for the Liupanshui City Government
Gebran Tueni Memorial, Beirut, Lebanon
by Vladimir Djurovic Landscape Architecture for Solidere (Société Libanaise de Développement et Reconstruction)
Segment 5, Hudson River Park A Resourceful and Resilient Space for a Park-Starved Neighborhood, New York City
by Michael Van Valkenburgh Associates Inc. for the Hudson River Park Trust
Salem State University – Marsh Hall, Salem, Mass.
by WagnerHodgson Landscape Architecture for the Massachusetts State College Building Authority & Salem State University
Urban Outfitters Headquarters at the Philadelphia Navy Yard, Philadelphia
by D.I.R.T. Studio for URBN Inc.
Laurance S. Rockefeller Preserve, Grand Teton National Park, WY
by Hershberger Design for D.R. Horne & Company
Hunter's Point South Waterfront Park, Queens, NY
by Thomas Balsley Associates and Weiss/Manfredi for the New York City Economic Development Corporation/City of New York
Low Maintenance Eco-Campus: Vanke Research Center, Shenzhen, China
by Z+T Studio for Dongguan Vanke Building Technique Research Co., Ltd.
Shoemaker Green
by Andropogon Associates, Ltd., for the University of Pennsylvania
Residential Design Category
Award of Excellence
Woodland Rain Gardens, Caddo Parish, La.
by Jeffrey Carbo Landscape Architects
Honor Awards
Hill Country Prospect, Centerport, Texas
by Studio Outside for Sara Story Design
Vineyard Retreat, Napa Valley, Calif.
by Scott Lewis Landscape Architecture
Le Petit Chalet, Southwest Harbor, Maine
by Matthew Cunningham Landscape Design LLC
Sky Garden, Miami Beach, Fla.
by Raymond Jungles Inc.
West Texas Ranch, Marfa, Texas
by Ten Eyck Landscape Architects Inc.
GM House, Bragança Paulista, São Paulo, Brazil
by Alex Hanazaki Paisagismo
City House in a Garden, Chicago
by McKay Landscape Architects
Analysis & Planning Category
Award of Excellence
Midtown Detroit Techtown District, Detroit
by Sasaki Associates Inc. for Midtown Detroit
Honor Awards
The Creative Corridor: A Main Street Revitalization for Little Rock, Little Rock, Ark.
by the University of Arkansas Community Design Center and Marlon Blackwell Architect for the City of Little Rock, Ark.
Devastation to Resilience: The Houston Arboretum & Nature Center, Houston
by Design Workshop Inc., Aspen, and Reed/Hilderbrand for the Houston Arboretum & Nature Center
Zidell Yards District-Scale Green Infrastructure Scenarios, Portland, Ore.
by GreenWorks, PC, for the U.S. Environmental Protection Agency, City of Portland Bureau of Environmental Services and ZRZ Realty
Yerba Buena Street Life Plan, San Francisco
by CMG Landscape Architecture for the Yerba Buena Community Benefit District
Unified Ground: Union Square – National Mall Competition, Washington, D.C.
by Gustafson Guthrie Nichol for the Trust for the National Mall
Communications Category
Award of Excellence
The Landscape Architecture Legacy of Dan Kiley
by The Cultural Landscape Foundation
Honor Awards
Freehand Drawing and Discovery: Urban Sketching and Concept Drawing for Designers
by James Richards, FASLA, published by John Wiley & Sons Inc.
Monk's Garden: A Visual Record of Design Thinking and Landscape Making
by Michael Van Valkenburgh Associates Inc. for the Isabella Stewart Gardner Museum
Garden, Park, Community, Farm
by Nelson Byrd Woltz Landscape Architects, published by Princeton Architectural Press
Pastoral Capitalism: A History of Suburban Corporate Landscapes
by Louise A. Mozingo, ASLA, published by MIT Press
Research Category
Award of Excellence
Finding Connections to the Outdoors for Youth and Families in Larimer County, Colo.
by Design Workshop Inc. for Great Outdoors Colorado and Larimer County, Colo.
Honor Awards
Exhuming the Modern: The Lost Bench of James C. Rose
by Michael Van Valkenburgh Associates Inc.
A New Norris House and Landscape
by the University of Tennessee College of Architecture & Design
The Phenology Project
by Landscape Performance LAB, Auburn University's School of Architecture, Planning & Landscape Architecture
The Landmark Award
Norman B. Leventhal Park at Post Office Square, Boston
by Halvorson Design Partnership Inc. for the Friends of Post Office Square Inc.
The professional awards jury included:
James Burnett, FASLA, Office of James Burnett, Solana Beach, Calif., Jury Chair
Catherine Barner, Golden Gate National Parks Conservancy, San Francisco
Alain DeVergie, FASLA, U.S. Department of State, Washington, D.C.
Kona Gray, ASLA, EDSA, Fort Lauderdale, Fla.
David Hocker, ASLA, Hocker Design Group, Dallas
Keith LeBlanc, FASLA, Keith LeBlanc Landscape Architecture, Boston
Anne Raver, Journalist, Reisterstown, Md.
Jerry van Eyck, ASLA, !melk, New York City
Thaisa Way, ASLA, University of Washington, Seattle
Twenty-one awards will be presented to students, selected from more than 500 entries representing 77 schools.
General Design Category
Honor Awards
16th Street Station
by Erik Jensen, Associate ASLA, graduate student at the University of California, Berkeley
34,000 Tons of Miracles
by an undergraduate student team from Pusan National University, South Korea
Residential Design Category
Honor Awards
The Edgerly: The Next Generation of a Community Anchor
by a graduate student team from the Harvard University Graduate School of Design and the Massachusetts Institute of Technology
Spaces of Exception: Housing as a Common Framework
by a graduate student team from the Harvard University Graduate School of Design
Analysis & Planning Category
Award of Excellence
Meridian of Fertility
by Reid Fellenbaum, Student Affiliate ASLA, graduate student at the University of Michigan
Honor Awards
The Wild Anacostia: Cultivating a Thick Edge Typology through Everyday Experience
by Kate Hayes, Associate ASLA, graduate student at the University of Virginia
Migratory Lands Demonstration Project
by Emily Chen, Student ASLA, graduate student at Washington University, St. Louis
The Plexus Spine of North Philly
by Jacqueline Martinez, Student ASLA, graduate student at the University of Pennsylvania
Markings
by a graduate student team from the University of Texas at Austin
Bigger Darby: A Landscape Approach for a Coherent & Resilient Watershed
by an undergraduate and graduate student team from The Ohio State University
Beyond Turf: Reinterpreting the Ecological Management of Vacant Landscapes
by Alexander Ochoa, Student ASLA, an undergraduate student at Louisiana State University
Communications Category
Honor Awards
Adaptive Streets: Strategies for Transforming the Urban Right-of-Way
by a graduate student team from the University of Washington
SNACKs
by a graduate student team from the University of Virginia
Research Category
Honor Awards
A Spatial Analysis of the Uncharted Territory of Growing Old
by a graduate student team from the University of Virginia
Community Service
Award of Excellence
Ratang Bana AIDS Orphanage Playscape
by an undergraduate student team from California Polytechnic State University, San Luis Obispo
Honor Awards
Creating Home, A Healing Garden for Veterans and Their Families
by an undergraduate student team from the University of Washington
The Hastings-on-Hudson Community Street Tree Inventory
by Brett Schneiderman, Student ASLA, graduate student at Cornell University
Student Collaboration
Award of Excellence
Harvest Home
by a graduate student team from George Washington University
Honor Awards
The Prairie Club + Redefined
by an undergraduate student team from Ball State University
The Vietnam Veterans Memorial: History, Design and the American People
by an undergraduate student team from Ball State University
Gardens, Greenspace and Health in Eliseo Collazos, Lima, Peru
by a graduate student team from the University of Washington