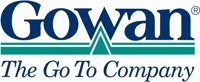 The Gowan Company's Captiva, a natural repellent bio-insecticide, has received federal registration from the EPA.
Captivia controls thrips and spider mites, and is the first product from Gowan's partnership with Ecoflora Agro to receive EPA registration.
Captiva Insect Repellant/Insecticide is currently being registered in individual states in preparation for the 2014-15 growing season.