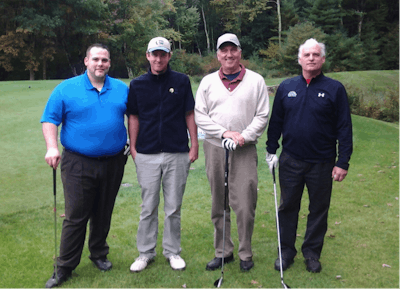 Noon Turf Care took to the turf but not in the way most might think.
The company's Kevin Schofield and JT Todd participated in MALCP's annual golf tournament to help raise funds for local schools.
MALCP raises awareness about the importance of lawn care and fertilization.
Additionally, it also helps clarify many misconceptions by the general public about the dangers of products being used in the lawn care industry.
The event helped raise funds for local schools in Massachusetts.