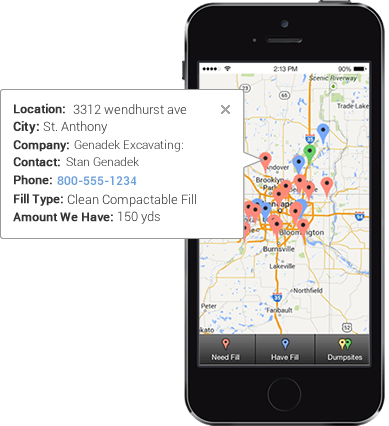 For landscapers who are continuously looking for jobsite materials, the never-ending hunt has just gotten a little bit easier.
DirtMonkey.net is a map-based membership website for landscapers who need help finding dirt for jobsites.
The company's co-founder and 20-year industry veteran, Stan Genadek, says the goal is to be a complete and accessible resource for landscapers.
To create and maintain as much value as possible for its users, DirtMonkey.net listened to industry experts:
DirtMonkey.net includes a nationwide map with 'pin' locations marking demolition landfills and aggregate pits that is free to everyone, including non-members
Member listings are created with expiration dates to keep the map and the information accurate
The website is mobile-friendly, so users can access it anywhere and on any device, including smartphones