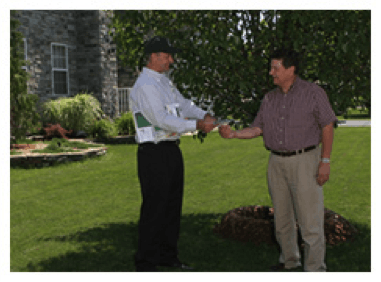 Project EverGreen is expanding its two initiatives that provide military personnel and their families with complimentary outdoor services.
Both GreenCare for Troops and SnowCare for Troops will be expanded to include wounded and disabled veterans in addition to families of currently deployed military personnel with lawncare, landscape and snow and ice removal services.
"With more than 1.4 million active-duty personnel currently serving in the U.S. military including more than 160,000 personnel deployed in 150 countries across the globe, the need to support the families of those holding down the home front is significant," says Cindy Code, executive director of Project EverGreen.
There are more than 3.6 million veterans with a service-related disability, according to the U.S. Department of Veterans Affairs.
The GCFT initiative currently serves more than 10,000 families with 4,500 lawn and landscape contracts participating.
Its sister initiative, SCFT currently serves more than 3,750 families with nearly 1,400 snow and ice contractors volunteered to provide these much needed services.