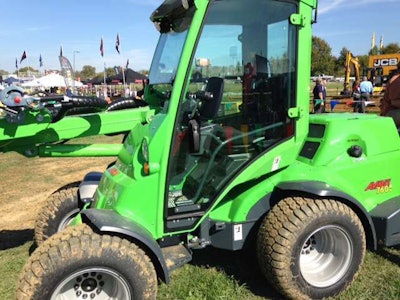 Avant Tecno USA unveiled its 760i Tier 4 Final loader during GIE+EXPO.
Equipped with a 57-horsepower Kohler KDI engine, the Avant 760i is the most powerful model from the company to date.
The 760i is 121.3 inches long, 55.1 inches wide, 83.1 inches tall and weighs 4,640 pounds. It has a hydrostatic transmission and 3,600-pound foot of pulling force.
The loader has 360-degree visibility, an overload sensor and ROPS frame and FOPS canopy.
The loader is compatible with more than 100 different attachments.
The loader's price starts in the low $60,000s. There are now close to 70 Avant dealerships around the country.
Watch a video of the loader in action below.