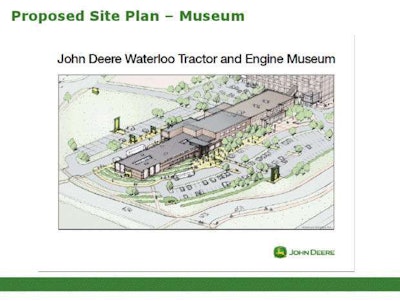 The John Deere Tractor & Engine Museum in Waterloo, Iowa is all set to open its doors.
The museum will open on Dec. 2 with a focus on engaging visitors in the history of tractor and engine design, as well as manufacturing at John Deere.
After the launch, the company says there will be a grand opening celebration in the spring of next year.
The museum is located on the original site of the Waterloo Tractor Works and features exhibits that feature the growth of the tractor business.
The John Deere Tractor & Engine Museum is open to visitors Tuesdays through Saturdays from 10 a.m. to 6 p.m. Admission is $8 for adults ages 13-61 and $4 for seniors, active duty military, John Deere employees and retirees. Children ages 12 and under accompanied by an adult can enjoy the museum for free.