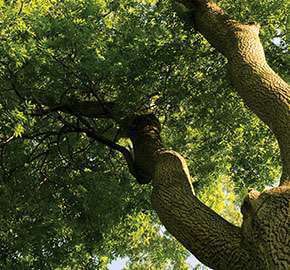 For those needing to brush up on Arborjet product knowledge, the company is hosting its 2015 Winter Webinar Training Series.
The course is comprised of six core sessions and 13 elective sessions (any four electives required).
The webinar series is a web-based, live instruction training program designed to provide graduates with a basic level of knowledge required to be an Arborjet applicator. For those that complete the program, they will understand:
How and when to use the Arborjet injection systems
Basic maintenance of those systems
Proper Arborplug setting, how and when to use Arborjet's pesticides, fungicides and nutritional formulations
The basics of tree physiology as it relates to injection
What the common opportunities for Arborjet treatments are, how to position and sell Arborjet injection treatments, and what marketing tools and materials Arborjet offers to help the Arborjet service provider develop new revenue streams and grow their business.
After completing the course, graduates will be awarded a $150 rebate coupon, an "Arborjet Trained" graphic for use in marketing and advertising and will be listed as an Arborjet Service Provider on the Arborjet Service Provider search engine.
The course is comprised of 19 live webinar classes, and 10 of the 19 must be completed to graduate.
There are six core, or required classes, and 13 elective classes. The attendee can attend whichever electives they like, and as many, but they must complete at least four electives in addition to the six core classes.
The core classes begin on Jan. 13 of next year and finish on Feb. 3. Electives will be offered Feb. 4 through March 19. There will be a last chance to make up a core courses from March 23-30, and there will be no makeups available for any elective courses.
All class requirements must be met by April 3, 2015. Each class is offered four times: 12 and 6 p.m. one day, 9 a.m. and 3 p.m. the following day. The attendee has the flexibility to pick the time slot for a particular class that best fits their schedule. The webinar classes are approximately 30 minutes. At the end of each webinar there is an open question and answer period to answer any questions about any material presented during the webinar. For each webinar class, there is a 10 question quiz that must be taken and passed with a 70 or better score for it to count towards graduation.
Early registration, by Dec. 19 is $29.95. Registration after December 19, 2014 is $39.95. Registration will close on January 9, 2015. The course is free for Arborjet distributors, previous course graduates, and any attendee who would like to audit all or some portion of the course for educational purposes only, foregoing any other benefits.