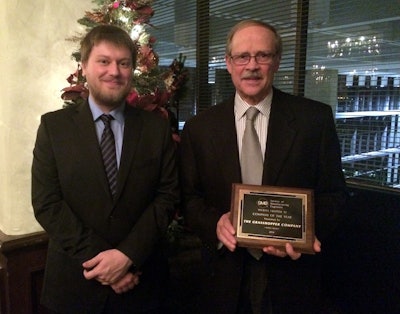 The Grasshopper Company was selected as the "2014 Company of the Year" by the Society of Manufacturing Engineers, Chapter 52.
Grasshopper Company President Stan Guyer accepted the award at The Petroleum Club in Wichita, Kansas during the society's annual installation of officers.
The company was recognized for tour manufacturing processes observed during a tour of the company's headquarters and factory located in Moundridge, Kansas back in May.
Recent facilities and process upgrades include additions to laser, welding and assembly robotics and an expanded powder coat paint system.