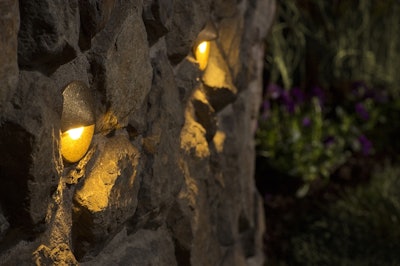 FX Luminaire has released the MO, a LED wall fixture that fits commercial and residential landscapes.
The MO is available in four metal finishes, and 10 powder coat finishes made of die cast brass with one or three LED for applications.
The LED wall fixture includes four colored filters – amber, blue, green and frosted – for color temperature customization.
The MO is available with zoning and dimming capability using ZD Technology with the Luxor controller.