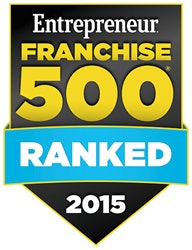 Entrepreneur Magazine recently released its Franchise 500 list, and The Grounds Guys came in at 216.
The franchise list is based on financial and statistical data listed in surveys completed by franchisors across the nation.
All franchises are judged based on identical criteria regardless of size.
The Grounds Guys previously ranked on the list in 2012, 2013 and 2014. The list honors franchisors that offer the best opportunities for success based on criteria such as financial strength, stability, growth rate and size of system.
Year to date, The Grounds Guys have sold 53 new franchise units. In total, The Grounds Guys has 194 units in the U.S.