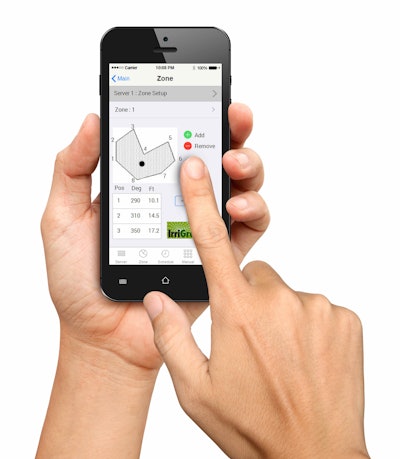 IrriGreen released the Genius app for their irrigation digital system. Available on both Android and iOS devices, program features can be controlled via the application.
Using Wi-Fi, the app includes visual irrigation zone mapping and calculates the distance of the sprays from each sprinkler head.
Landscapers can use the app to align water streams in each zone, and watering patterns are digitally controlled to match the lawn's shape.