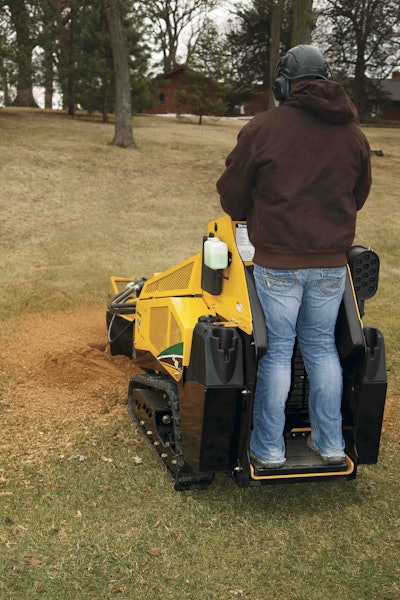 The new SC40TX stump cutter from Vermeer features a stand-on platform instead of the traditional self-propelled design. Landscapers can select one of two dedicated positions when operating the machine.
Vermeer says the platform will not only improve operator comfort, but also allow them to maneuver the cutter faster and tackle more difficult terrain.
With a hydraulic ground drive and cutter wheel, the equipment has no belts or chains. The unit also features a counter-rotating track undercarriage that allows the operator to easily reposition prior to cutting a stump, improving straight-line cutting dimensions and boosting flotation. The stump cutter has a 40-horsepower Kohler diesel engine and, at 36 inches wide, will fit through a standard gate.
Check out more photos below: