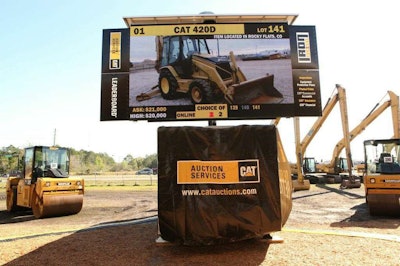 The Feb. 27 IronPlanet and Cat joint auction sold $48 million in equipment.
This three-day event brought 21,000 attendees – including from online – from 132 different countries.
The three-day event was held in Kissimmee, Florida. It attracted more than 130 sellers and 1,430 items were sold.
If folks couldn't attend the live auction, the online bidding was an option. There were 1.3 million people registered as an online buyer.