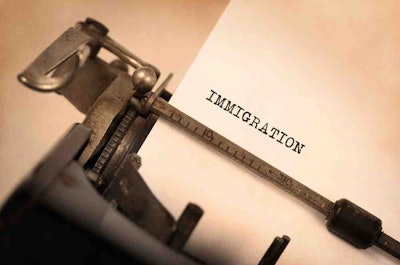 The recent Florida federal district court ruling that vacated the Department of Labor's (DOL) 2008 H-2B regulations have put landscapers and other industries in a holding pattern. Businesses are seeing a shortfall in their workforce since the DOL suspended temporary work visas for legal immigrants.
The Professional Landscape Network (PLANET) and others are considering what to do next and what DOL and the Department of Homeland Security will do next.
"The DOL didn't have the statutory authority to implement or propose new regulation," says Tom Delaney, PLANET's director of government affairs. "They're just trying to kill the program," says Delaney. "They're not looking at the benefits of it."
One company in Colorado decided not to purchase $500,000 in new equipment because they don't have the workforce. 1,400 seasonal jobs in Ohio alone are affected by the immigration standstill.
PLANET and the industries affected is awaiting the Secretary of Labor Thomas Perez' budget testimony this week to see if the immigration ruling is addressed before taking more legal action. Delaney says the court doesn't do any additional research or investigation about a suit.
"They take what's put in front of them," he says. He hopes PLANET, who is co-chairing on the H-2B Workforce Coalition , can provide additional information, so the courts can make a more informed decision.
Kris Kiser, CEO of the Outdoor Power Equipment Institute (OPEI), says this "big bureaucracy" affects more than just seasonal landscaping businesses. Manufacturers and distributors are hurt by this impactful decision. The impact spirals – many will be jobless and go hungry.
"The challenging thing is (the DOL) know how critical it is to a bunch of industries and a bunch of jobs, and we just wish the DOL would take rule-making with that understanding," Kiser says.
What landscapers can do now, other than recruiting, is to get involved in the political process. "We're certainly encouraging folks to contact members of the Congress," he says. Kiser hopes the situation turns around and the government is more mindful of its actions that adversely affect businesses.
A statement from OPEI released today outlines the concerns of multiple organizations within the landscaping community.
"Today more than 500,000 U.S. Hispanics are employed in the landscape industry – many in supervisory, managerial, and administrative roles made possible by the yearly hiring of foreign workers needed to meet seasonal demand," says Ralph Egües, Executive Director of the National Hispanic Landscape Alliance.
"Since 2008, DOL has attempted to burden the H-2B program with rules that make it a more expensive and less predictable option for employers, placing the jobs of many U.S. Hispanics at risk."
Richard Lawhun, president and CEO of the North American Equipment Dealers Association (NAEDA), says "the H-2B program is of utmost urgency. There is a short window of time for our dealers of outdoor power equipment and their customers to receive workers for a season which starts NOW."