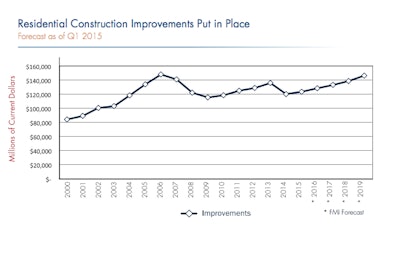 The latest report from construction management consulting firm FMI shows an increase of 9 percent in the residential construction put in place (CPIP). The overall construction rate has increased by 8 percent, which FMI believes is a sign of an economy recovering from the recession.
Randy Giggard, managing director of FMI's research services, said this growth cycle is broad and sustainable.
"Most of the new construction activity is in the private sector," Giggard says. "Projects dependent on government spending, especially those involving infrastructure, continue to be at the mercy of politics."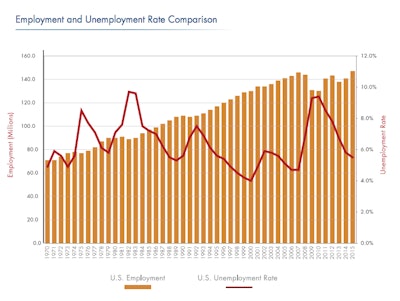 The report specifies multiple factors involved in this growth, including the unemployment rate. The rate is improving along with worker shortages. However, retaining talent continues to be the biggest challenge for the industry.
The growth is clearer when looking at larger cities experiencing growth due to increases in rent and office space. New home inventory and multifamily properties are slowing, but on a positive note, foreclosures are down 18 percent since 2013.
Here's a breakdown of the growth in different areas of construction:
Lodging construction – 16 percent CPIP growth
Commercial construction – 15 CPIP growth
Manufacturing construction – 11 CPIP growth
Office construction – 11 CPIP growth
Residential construction – 9 percent CPIP growth