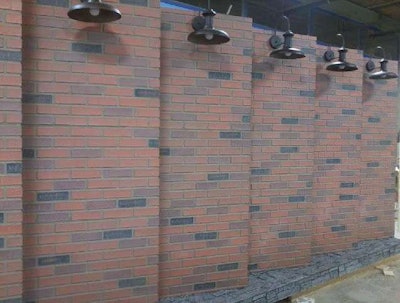 The new Tumbled Brick collection of textured faux wall panels by Texture Plus offers landscape designers more options for creating spaces that reflect clients' unique personal styles. The easy-to-install panels, which are 4 feet wide by 2 feet tall and 1 1/2 inch thick, feature an interlock design and are available in nine colors. Weighing approximately 5 pounds each, the panels provide realistic dimensional textured surfaces for indoor and outdoor use.
The Tumbled Brick is suitable for anyone who loves the look of rustic or industrial style interior design, Texture Plus CEO Brian Kampe said in a company release.
In addition to the new brick design, Texture Plus also offers faux panels in stone, wood, bamboo and metal for less than $7 per square foot in quantity.