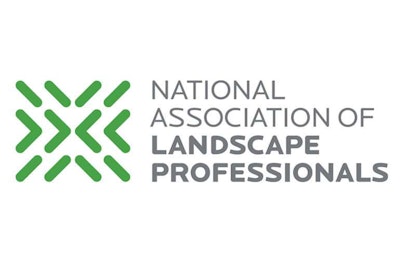 The landscaping industry is made up of nearly 400,000 businesses and has one of the highest OSHA-identified hazard rates in the United States. Clearly, the industry needs to focus on improving its safety standards. To move forward and truly become safer, an industry-wide commitment to a culture of safety is key.
Fortunately, there are a number of resources and advocates of safety ready to help companies in our industry become safer places to work. For example, since 1996, the National Safety Council has recognized June as National Safety Month. For 30 days, the NSC and thousands of organizations across the country, including the National Association of Landscape Professionals (NALP), work together to raise awareness of what it takes to maintain a commitment to safety all year long.
The main focus of the month is reducing leading causes of injury and death at work, as well as on the road and in homes and communities. Free resources like posters and fact sheets are available from the NSC to help drive home the importance of company safety.
As an employer and an employee, it's important that you know your rights to job safety and health. OSHA has created a free workplace poster that informs workers of their rights under the Occupational Safety and Health Act. The OSHA Act requires that U.S. businesses that employ 11 or more are required to comply with OSHA's record-keeping requirements. All employers are subject to OSHA regulations.
Programs are also available to guide you in becoming and maintaining a safe company. NALP's STARS Safe Company program is a safety initiative designed for companies to set the precedent for safety throughout the industry. The STARS program provides resources to help landscaping companies reduce hazards and injuries, like the Safety Program for Green Industry Companies CD. This resource walks you through comprehensive safety policies, including motor vehicle safety, preventing back injuries, return-to-work/modified duty programs, chemical safety, reporting and investigating accidents, complying with OSHA and more.
This column was provided by the National Association of Landscape Professionals.