Polaris Industries' Limited Edition DARPA Polaris Ranger XP 900 EPS and GEM electric vehicles will be used as part of the DARPA Robotics Challenge (DRC) finals. The competition is scheduled for June 5-6, in Pomona, California.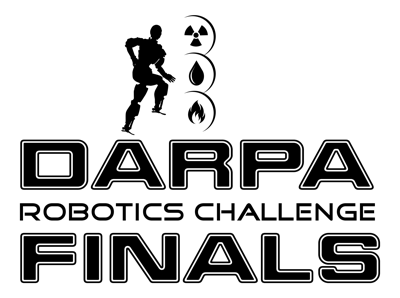 DRC spurs developments of robotic technology that its sponsors hope will enable society to respond more effectively to future disasters. In the DRC finals, robots will perform tasks on a continuous course, simulating what might be encountered in a real disaster situation.
"Off-road vehicles are some of the most useful vehicles in disaster relief," says Rich Haddad, general manager of Polaris Defense. "The versatility of the Ranger platform would allow a robot to transport tools, equipment, supplies and power" despite the challenging terrain at many disaster sites.
The DRC trials occurred in December 2013. At the upcoming finals, robots will be required to drive the vehicle on a roadway while successfully weaving around obstacles. The robots will have to get off the vehicle and attempt to intervene at a mockup disaster site where conditions would preclude humans from being able to perform the tasks.
The winning team for the DRC overall will receive a $2 million grand prize. DARPA will award $1 million to the runner-up and $500,000 to the third-place team.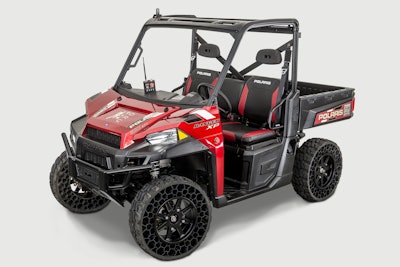 For the competitions, Polaris customized the Limited Edition DARPA Ranger XP 900 EPS to be a mobility platform for human or robot drivers. The vehicles feature a remote SafeStop electronic throttle kill, brake actuation technology, a 1,000-pound capacity bed for the robot's power supply; and inside the cab, a bench seat and tilt steering to provide ample room for robots to operate the vehicle. To maneuver through the diverse terrain, the vehicles are equipped with TerrainArmor airless tires.
Polaris GEM electric vehicles will also be used during DRC. Robots will be loaded onto the flat bed and transported on the Polaris GEM eL XD. The eL XD was chosen due to its electric power, quiet operation, flat-bed size, 1,450-pound load capacity and its ability to drive both indoors and on public streets.