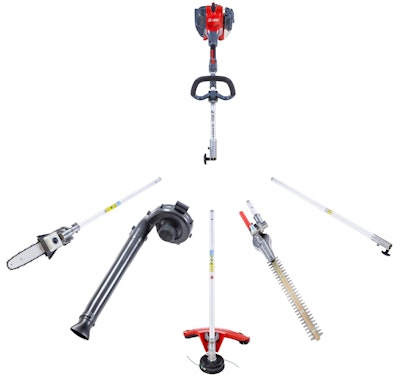 Efco says its new split-boom brush cutter, the DS 2400 D, is a good fit for do-it-yourselfers but also is designed for use by landscape professionals who maintain green spaces at residential complexes, resorts and the like.
The multipurpose tool can be used as a brushcutter, hedgetrimmer, pruner or leaf blower.
Efco, with offices in Burnsville, Minnesota, says the split-boom powerhead is compact and lightweight.
The product has a no-tools coupling system for mounting the various attachments, which can be purchased separately as the need arises.
Also available is an extension that enables the tool's use on higher hedges and loftier branches, limiting the need for ladders or access platforms. A single, 1.2-horsepower engine powers all attachments.