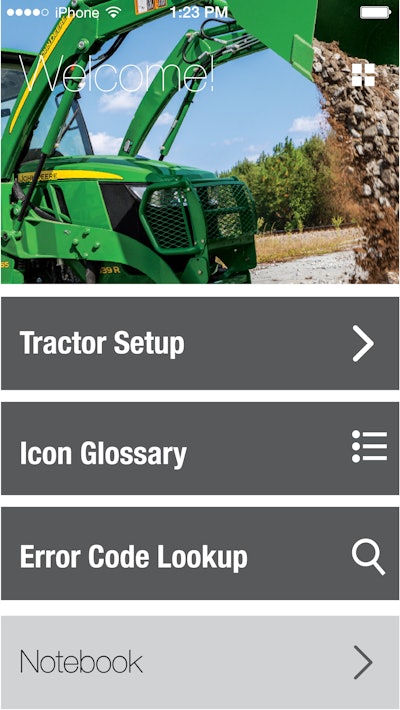 John Deere has introduced the "TractorPlus" application to provide customers with easy access to information about Deere's 3E, 3R, 4M and 4R compact utility tractors. Intended to serve as a quick reference tool, the TractorPlus application offers a variety of features for convenience while working:
Tractor Setup – provides a step-by-step guide for setting up features, including the hitch assist and Tier 4 engines.
Icon Glossary – allows users to familiarize themselves with the instrument panel.
Error Code Lookup –a searchable database of diagnostic trouble codes.
Notebook – a place for operators to save notes on the machine's performance for future reference.
"The TractorPlus application offers operators access to … machine information without needing to open the manual," said Scott Schadler, product marketing manager for compact utility tractors. The application is free and can be downloaded on iTunes and Google Play, as well as from the John Deere App Center.