Some 400 members of the National Association of Landscape Professionals (NALP) will come together at Arlington National Cemetery on July 20 to beautify and improve more than one-quarter of the cemetery's historic grounds.
Because of capacity restrictions at the cemetery, NALP's 19th annual Renewal & Remembrance event is limited to volunteers who are NALP members. While the maximum of 400 volunteers had not been reached at mid-week, a spokeswoman for the association says the available spots are being taken quickly. Members can register to participate here.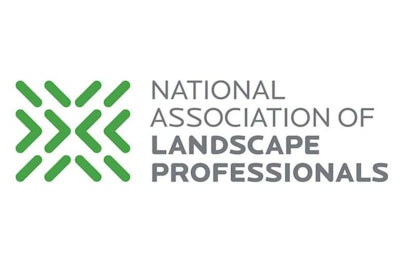 Volunteers will work on more than 200 of the cemetery's 624 acres – mulching, pruning, aerating, planting, liming and applying gypsum. Irrigation experts will perform audits and inspect and repair irrigation systems as needed. Tree-care experts will install lightning protection on seven of the cemetery's historic trees and cable two others for support.
"Arlington National Cemetery holds a special place in the hearts of Americans," says NALP President Scott Jamieson. "Its breathtaking appearance reflects the high esteem that we bestow on our veterans and service members who have given so much for all of us. It is a rewarding honor to be able to give back, as an association of landscape professionals, by helping to care for these sacred grounds."
Renewal & Remembrance will begin with an opening ceremony at the James R. Tanner Amphitheater (formerly the Old Amphitheater) at 7:30 a.m. Landscaping work will begin immediately after the ceremony and continue until 11:30 a.m. To honor the service and sacrifice of the nation's veterans and military service members, two children of NALP members will place a wreath at the Tomb of the Unknown Soldier at 9:15 a.m. Fifty children, ages 3-13, will plant perennial flowers on the cemetery grounds during the event.
New Holland Construction and Caterpillar are platinum sponsors of Renewal & Remembrance.