The application of digital technology to landscaping continues to blossom. Beyond the full-blown design programs and the familiar old workhorse software – all those back-office programs for accounting, payroll and the like – an increasing number of apps are driven by specific challenges within the green industry. Whether it's purchasing plants from a nursery or programming landscape lighting systems according to one's mood, both the quantity and quality of landscaping apps is swelling.
Among the young but growing companies built on digital technology is IrriGreen. A couple of years ago, the Minnesota-based manufacturer hit the market with its "Genius" Irrigation System – essentially a sprinkler system that does an old job a lot better than traditional sprinklers. In fact, IrriGreen boasts that the water savings and spray accuracy of its system are "unimaginable with ordinary irrigation systems."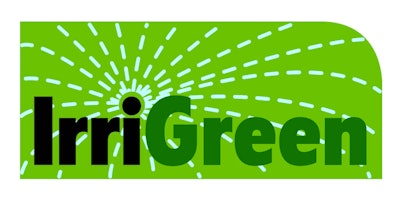 IrriGreen says it used "next-generation digital technology adapted from high-tech commercial printers" to create the Genius product. The company says its system cuts water use for lawn irrigation by as much as half. Of even more interest to landscaping professionals, the company promises that installation of an IrriGreen system is up to 70 percent faster than putting in a traditional lawn-irrigation system.
The printer-based technology enables IrriGreen's sprinklers "to 'print' water in controlled patterns matching the shape of the lawn – no inefficient overlapping sprays, no over-spraying onto sidewalks and streets," says Gary Klinefelter, founder and CEO of the company. "IrriGreen requires just one sprinkler head in the center of each irrigation zone, not a row of four to eight heads around the edges. Contractors save labor installing IrriGreen."
To be sure, not all the apps being pitched to landscapers these days are getting much traction, but IrriGreen is among the recent product introductions that is proving to have legs.
Just last month, the company was selected as a semifinalist in a Minnesota competition among new ventures – the largest statewide competition of its kind in the United States – recognizing the best of the state's emerging companies. Known as the MN Cup Competition, the contest is judged based on technical innovation.
Interestingly, whether IrriGreen's irrigation system succeeds long term may rest on its reception by landscaping professionals. After all, they'll have to be sold on the product before recommending its use by their clients.