Living Lands and Water partnered with Pierce Pacific Manufacturing and Erb Equipment Company to remove more than a million pounds of garbage from the Ohio River.
This will be accomplished with the help of a new John Deere 210G LC excavator. John Deere is a longtime supporter of Living Lands and Water. This year, an excavator was designed to specifically meet the heavy clean-up demands. The machine was unveiled at the Inland Marine Expo in St. Louis on June 17.
Living Lands and Water has been working on the Ohio River since 2001, relying entirely on volunteer labor to remove everything from plastic bags to automobiles.
It was decided to bring in equipment that would perform scoops in a matter of seconds.
The John Deere excavator will be placed on a barge and will begin working on the Ohio River this month.

Rugby Manufacturing achieves ISO certification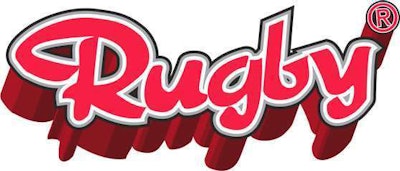 Rugby Manufacturing achieved ISO 9001:2008 certification.
ISO 9001:2008 is a Quality Management certification program and certifies companies in over 170 countries. Rugby Manufacturing has been certified with a Quality Management system for the design, manufacture, delivery and servicing of dump bodies, landscape bodies, platform bodies and truck hoists.

Double Coin North America launches redesigned website

Double Coin and CMA launched a new, redesigned website: doublecointires.com.
The new website is built on the latest innovative web technology and provides an improved user experience.
The website is optimized for various forms of technology and allows users to navigate more efficiently. Visitors to the website can search for all Double Coin tires by application, classification or by model.
The new website will be updated regularly with the latest news, product specifications, trade shows and other Double Coin information.

Stephenson Equipment hires new territory rep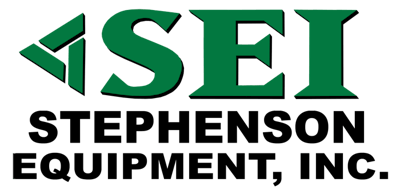 Stephenson Equipment hired Stacie Prest as the exclusive JCB product rep for northeast Pennsylvania. She will work to bring the features and benefits of the JCB line of construction equipment to the territory.
Prest has been working in the equipment industry since 1995 and most recently worked as a Bobcat Specialist for Highway Equipment and Supply.

Towmaster donates trailer to the Minnesota Guard museum

Towmaster, manufacturer of construction equipment trailers, truck bodies and truck equipment, donated a custom built single-axle trailer to the Minnesota Air National Guard Museum. This trailer will be further equipped with a P-51 Mustang and F-4 Phantom cockpit and used as a traveling display at air shows and special events.
Towmaster founder, Harlan Palm, served in the U.S. Navy and says he has always been interested in airplanes. He worked with Jerry Schultz on the trailer and then turned it over to the Towmaster team.