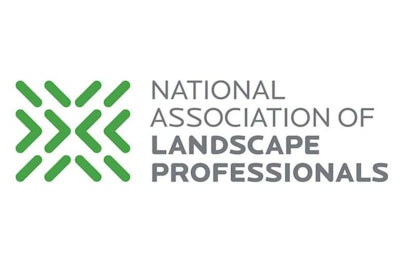 The National Association of Landscape Professionals (NALP) recently announced two new "ambassadors" to the Foundation.
The two have each pledged $25,000 in scholarships for students attending two-year or four-year colleges who are studying landscape contracting or horticulture.
Brett Lemcke of R.M. Landscape based in Hilton, New York, and Phil Sexton of WIT Companies in Albany, New York, will sponsor NALP's Jack Ingels Scholarship.
The Stephen Hillenmeyer Landscaper Services Scholarship will be paid for by Stephen Hillenmeyer of Hillenmeyer Landscape Services in Lexington, Kentucky.
"On behalf of the National Association of Landscape Professionals Foundation, I want to thank our newest ambassadors for their generous support of the next generation of industry leaders and for helping us to reach further milestones," said Miles Kuperus, foundation president.
The NALP Foundation is more than halfway through a five-year campaign to increase its total funds from $2 million to $5 million. The association says the fund currently stands at $4.1 million.
Founded in 1998, the NALP Foundation's mission is to promote the education and advancement of landscape professionals. It has awarded more than $902,400 in academic scholarships to 864 students pursuing a landscaping or horticulture-related field.
The foundation also researches the industry's employment needs and creates awareness of professional careers in landscaping. Its ultimate goal is for landscape professionals to be recognized as "vital and valued contributors to our communities," according to a NALP news release.