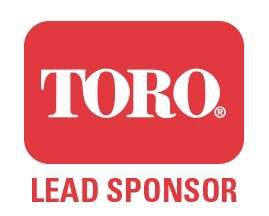 Toro has contributed $20,000 to the Irrigation Foundation to help support the organization's E3 program, which seeks to attract the next generation into irrigation work through "exposure, experience and education."
Under the E3 program, college professors and other academic officials nominate outstanding students for consideration as E3 learners. Those same officials can apply to be E3 leaders.
Selected learners and leaders receive an expense-paid trip to the Irrigation Show to attend education classes, interact with the latest technologies, network with industry leaders and gain a real-life perspective on the irrigation industry.
"The E3 program awards the brightest in our industry by providing the opportunity to further their education at the Irrigation Show & Education Conference. Support of the Irrigation E3 program builds enthusiasm and promotes careers in irrigation, which is important to the future of our industry," said Judson McNeil, president of the Toro Foundation.
Toro was also the exclusive sponsor of this year's E3 Program, in which 15 students and faculty members participated.
"The ability to fund a record number of students this year is the direct result of Toro's generous donation," said Cathie Lavis, chair of the Irrigation Foundation's board of trustees. "Students exposed to the irrigation industry in this capacity will be better equipped to enter an industry that needs people who can solve problems while bringing innovations that contribute to resourceful conservation of our water."
For more information on the Irrigation E3 Program or other foundation initiatives, visit www.irrigationfoundation.org.