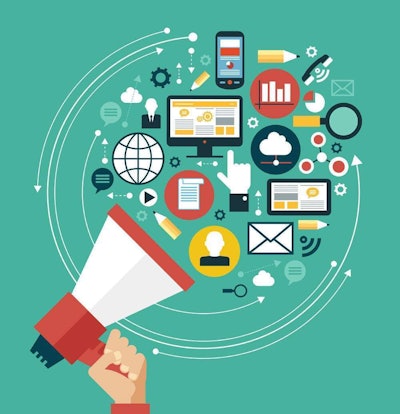 The landscaping busy season got its name for a reason. There is so much grass to be cut and landscapes to be planted that other business tasks tend to fall by the wayside.
But now that temperatures are dropping and most landscaping businesses are slowing down, it's time to start thinking about those business-building tasks you may have been putting off.
With this in mind, here are 4 important marketing tasks that are almost always ignored during the busy season, but are crucial to your marketing success.
Take the time to knock them out in the off-season, and you will be rewarded when the mercury starts to rise next year!
1. Ensure your website is ready to help potential clients
People aren't reaching for the Yellow Pages anymore when they need a landscaper – they are heading to Google. And if you don't have a website, or you have a poorly designed website, guess who they are not calling? Yep… you. So while you've got a little more breathing room, make sure you have a website that will help searchers find you, and help you turn them into leads.
Here are 3 elements to focus on:
Some people will call right away, but others need more time to decide. The best way to close the prospects who need more time is to get their email address through a form on your website, then send out follow-up emails regularly to them so they keep you in mind. Make sure you have a contact form on each page of your website, and always offer something of value in exchange for them filling out the form. This could be a free estimate or a price comparison with competitors – really anything that the prospect will value enough to fill out the form.
Make sure the first thing people see when they come to your website is a clear headline that explains why they should choose you for their landscaping needs. This should ideally be your unique selling proposition (more on this below).
The best way to motivate prospects to call or give you their email address is to have a special offer on your website. This can be a free service or a percent off their first service, etc. It may not feel right to discount your services right from the start, but you will end up making far more off of the new client than it costs to discount the first service.
Here are the offers I have seen work best:

Percentage off project/package (10%-50%)
Free estimate (paired with additional offers)
First mow free
Lawn maintenance packages starting at… ($90-$100/month)
Free/discounted complimentary product (fertilizer application, plants, aeration, lime, etc.)
2. Sign up for Google Analytics
To figure out if your website is performing well, you need to be able to track how many people visit your site, as well as other metrics like how long they stay on your pages and how many fill out your forms. Google Analytics is a great and free tool for this. You can sign up at www.google.com/analytics.
After signing up, you need to tell Analytics what kind of website(s) it will be tracking. Here are the options:
It will be set to single domain by default, and for most landscaping businesses that's what you will need. But if your web situation is different, be sure to check the one that meets your needs. Then place the code Google Analytics gives you on your website (or have your web developer/programmer do it) and you are good to go.
For detailed instructions on setting up Google Analytics with screenshots and everything, you can download a Google Analytics Setup Guide.
3. Crafting a genuinely unique selling proposition
A unique selling proposition is a concise statement that explains exactly why someone should choose your services over your competition. That means your unique selling proposition has to be different and better than the selling propositions of your competitors.
There are two main components to an amazing USP: desirability and exclusivity. You want to immediately communicate that you offer something desirable, and that you are the only place to get it.
Here is a standard USP format that you can use to craft your own:
[Business Name] is the only landscaping company in [City/Region] that offers [Benefit that sets you apart].
It may take some brainstorming (and competition stalking) to come up with a desirable benefit that truly sets you apart from the competition, but it is one of the most impactful things you can do for your marketing.
For help creating a USP, check out this free report: 5 Steps to an Irresistible Unique Selling Proposition.
4. Create a marketing plan – and stick to it!
When the busy season kicks in, it's easy to throw your marketing plan by the wayside. But if you are serious about growing your business (and your income), that really is not an option. Luckily, the more planning you do in the off-season, the easier it is to stick to your plan when spring rolls around.
EDITOR'S NOTE: This article was written by Joy Gendusa. Gendusa is the founder & CEO of PostcardMania, an integrated marketing company offering turnkey solutions across several platforms, including: direct mail, website development, online advertising, email marketing and more. She can be reached for more information at joy.gendusa@postcardmania.com.