Unless you have opted for one of the rugged options in yesterday's "Top 5 Smartphones for Landscape Contractors" roundup, chances are you need a rugged case if you plan on using your smartphone on a jobsite.
So, we've gone through dozens of smartphone cases and have picked our five favorites that deliver serious protection and in the case of a couple of our picks, features like extra battery life and cool attachments.
No. 5-OtterBox Defender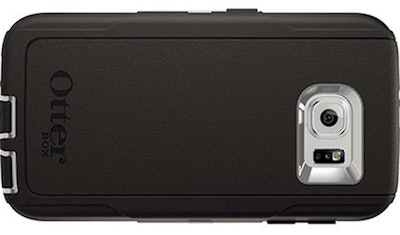 We start with the rugged case that started it all: the OtterBox Defender. Though there are sleeker options on the market today that offer protection against more hazards, the Defender is still among the best available for drop protection thanks to an excellent track record.
The Defender features three layers of protection: a screen protector, a rubber slipcover that softens impacts and a polycarbonate shell that provides great protection of your device.
The Defender is available for Android devices and all iPhones.
No. 4-Incipio Performance Series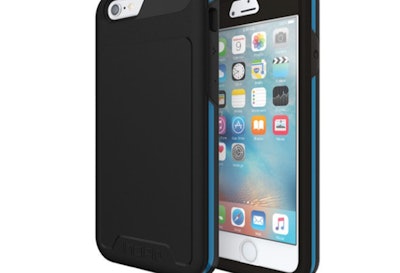 Coming in at No. 4 on our list is the Incipio Performance Series. Currently only available for iPhone, Incipio has designed the Performance Series with the idea of users' being able to tailor their case to their protection needs. There are five different cases in the series, each offering an increased level of protection.
Being that this list is for landscaping, we recommend the Level 5 case, which Incipio says offers military-grade protection against drops, scratches, dirt and dust in a package that also features an anti-glare screen protector.
No. 3-Spigen Tough Armor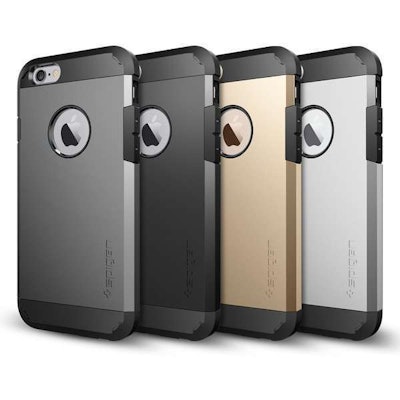 Offering similar military-grade protection to the Incipio Performance Series, but in a sleeker and, what we consider, a more attractive package, are the Tough Armor cases by Spigen.
Available for iPhones and Android devices, Tough Armor cases feature a dual-layered build similar to the OtterBox Defender case but with Spigen's exclusive Air Cushion corners. With these corners, drop cushioning from the flexible TPU core of the case is enhanced greatly.
No. 2-LifeProof Fre Power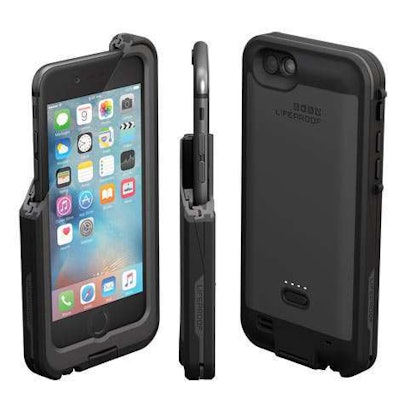 Lifeproof was the first case maker to really challenge OtterBox on a wide scale thanks to their cases' ability to not only protect your device from drops, but from water also. With the original Fre cases, that protection came in an impressively thin package. And now they've enhanced the design with the Fre Power, which packs in an extra battery to give your iPhone double the battery life.
The Fre is snow-proof, dirt-proof, waterproof in 6.6 feet of water for up to one hour and drop proof from 6.6 feet.
The case is equipped with a 2,600 mAh battery with Auto-Stop Charge and Rapid Recharge.
Unfortunately, the Fre Power is only available for the iPhone at the moment. However, we highly recommend the regular Fre case, which Lifeproof offers for Samsung and Motorola Android phones.
No. 1- Trident Kraken A.M.S.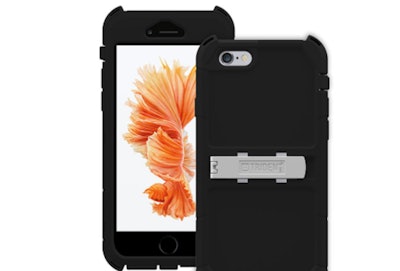 While the Kraken A.M.S. cases for iPhone and Android devices lack the waterproof protection of the Lifeproof Fre Power, they more than make up for that feature with some serious drop protection and a lineup of useful attachments.
Plus, they're an insane value at around $14 on Amazon, as of this writing.
The Kraken cases feature three layers of protection using both shock-absorbing TPE and hard polycarbonate on the interior and exterior. The Kraken protects your device from dust, drops from up to 4 feet and, though not completely waterproof, does protect from up to 8 inches of rain falling in winds of up to 40 mph for one hour.
But the standout feature of these rugged cases is the attachment port on back. The case comes with an aluminum stand on the back for propping your phone up. But when you remove it, you can use one of several attachments including a windshield mount, bike mount, tripod mount, clamp, universal clip, cord manager and more.