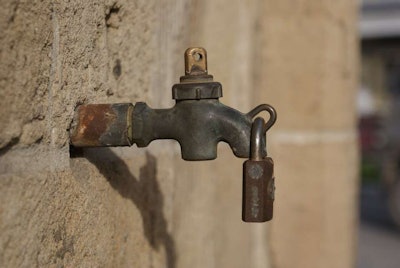 Despite promising precipitation in recent weeks, California water regulators are taking no chances in the face of a 4-year-old drought, voting Tuesday to extend emergency drought measures through October.
Even though the state has reduced water usage by 25.5 percent since June, the past three months California has missed its target. Conservation fell off in December, when residents used only 18 percent less water than in December 2013.
The emergency water regulations will be reviewed in the spring after the State Water Resources Control Board has been able to evaluate whether the Sierra Nevada's snowpack.
"We're at halftime," water board Chairwoman Felicia Marcus told ABC News. "We're not doing too badly, but we certainly haven't won the game yet."
As of Tuesday, the snowpack measured 130 percent of its historical average and snowpack survey chief Frank Gehrke measured 76 inches near Echo Summit in the Central Sierra region.
According to Gehrke, California would need storms each week to alleviate the drought, as the major reservoirs are still critically low despite recent El Nino rains.
The new conservation goal is 20 percent and cities that have a growing population or that have managed to come up with new sources of water are supposed to get a slight break, but water districts believe these breaks don't help enough.
The Sacramento Suburban Water District invested $120 million in groundwater storage a decade ago but is still held to the high expectations of water conservation.
"We did precisely what we were supposed to do," said the district's general manager, Robert Roscoe. "We anticipated a drought, were proactive and we made a huge investment."
Some of the water districts want more credit for the drought-related projects they have undertaken, but others want to replace the emergency regulations with a long-term water policy instead.
"Such an approach must fully consider existing and future investments in sustainable and emergency supplies," said David Bolland, special projects manager at the Association of California Water Agencies, in a letter to the state water board.