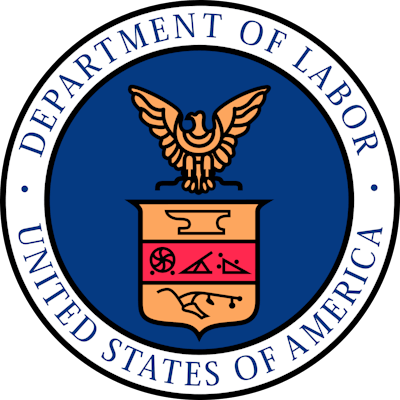 The owner of a large New Jersey nursery says a U.S. Labor Department citation alleging the company illegally paid its visiting foreign workers more than its domestic employees is fundamentally unfair.
Owner Ed Overdevest says Overdevest Nurseries LP pays its U.S. workers the same amount the company's foreign workers are paid for work requiring the same skills and qualifications.
In an interview Friday afternoon, Overdevest asked that his on-the-record comments be restricted to the text of a letter to the editor he wrote this week in response to a newspaper article on the Labor Department action.
The federal agency states in a news release that an administrative law judge in its Wage and Hour Division granted a summary decision in favor of the division in the H-2A case, ordering Overdevest to pay $92,984 in back wages to 69 U.S. workers, and an additional $50,400 in civil money penalties for the violations.
Overdevest says he is appealing the decision and attributes the citation to policy changes in the program throwing out "23 years of precedent."
"After 23 years of upholding that standard," the nursery owner wrote in his letter to the editor, "the Department of Labor changed its policy. Now, we are being required to pay all of our production workers the same if they perform even one task in common, regardless of their differing skills and qualifications."
While landscape contractors who employ foreign workers come under a different section of federal immigration and wage and hour laws, Overdevest said Friday the industry should be wary of similar changes migrating to the H-2B program.
A wholesale-only nursery, Overdevest sells to garden centers and distributors in Connecticut, Delaware, Maine, Maryland, Massachusetts, New Hampshire, New Jersey, New York, Ohio (eastern), Pennsylvania, Rhode Island, Vermont, Virginia and West Virginia (northern). The family owned business was founded in 1952.
Charlene Rachor, director of the Wage and Hour Division's Southern New Jersey district office, states in the Labor Department release, "When an employer participates in the H-2A program, U.S. workers must not suffer as a result. Our investigation of Overdevest Nurseries, and the resulting judgment, demonstrates our commitment to hold employers accountable, to protect the rights of vulnerable farm workers, and to level the playing field for all the employers who play by the rules and do right by their workers."
She noted that the department's regulations governing the H-2A program also apply to the employment of U.S. workers by an employer of H-2A workers.
Overdevest Nurseries has participated in the H-2A program for years, its owner says, taking care to abide by the law. "We are confident," he writes, "that our judicial system will affirm the traditional American standard of fairness – equal pay for equal work."